Challenge life to achieve
the potential of your beliefs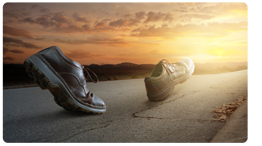 Always believe in the magic of life; being true to your beliefs at all times - never ever compromise in what your beliefs are and what you truly believe in. It is these basic beliefs that will govern you always, affecting your every word, action, and deeds. It is for this reason that you must be selective in adopting any belief system, not simply accepting or believing what others tell you, especially information directly or via the media.
Some beliefs are like chains that bind have the potential to bind you; restricting your life in every way direct or consequential. Never hesitate to drop or give-up any belief that is not complementary to your life's goals. The basic belief in the goodness of your fellow humans is of paramount importance, but never let people abuse this belief; always be guided by your inner feelings in deciding which beliefs to adopt and which to cast -off.
Reality is based upon your belief in what you perceive.
Next Page